Given that the first "barbecue" might well have taken place in Africa, this is a continent that can arguably claim to have invented cooking.
But African dishes — especially those south of the Sahara — are still woefully under-represented on the world culinary scene.
From the humble maize/grain porridges and root vegetables that form the basis of so many diets, to grand feasting dishes such as breyanis, tagines, stews and aromatic curries, Africa's favorite foods offer something for every palate.
This article focuses on regional dishes that you might enjoy in the some of the more popular tourist destinations.
1. Pap en vleis/Shisa nyama, South Africa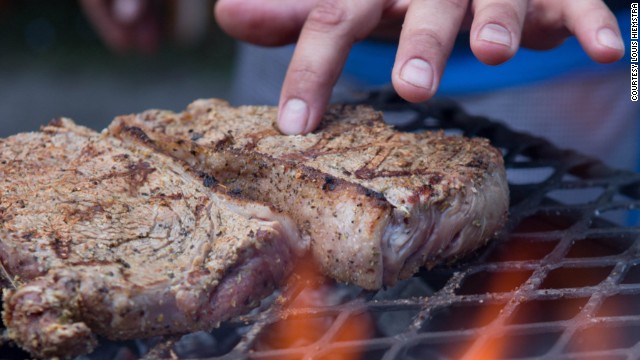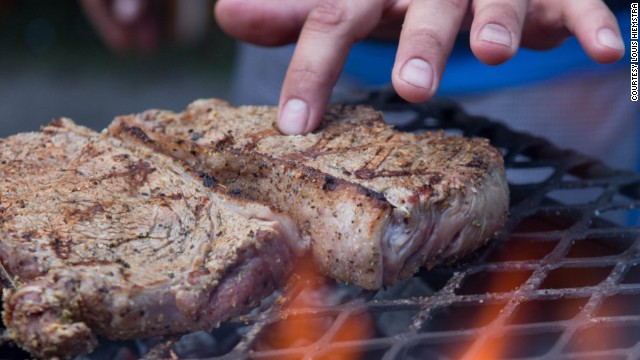 Barbecued meat and maize porridge is a combination dearly beloved across many cultures in Southern Africa, and particularly in South Africa, where the braaivleis is a treasured institution and practically a national sport.
"Pap en vleis" (literally, "maize porridge and meat") is a colorful umbrella of a term that encompasses virtually any combination of starch and braaied or stewed meat, with an obligatory side-serving of spicy gravy, relish or chakalaka.
Shisa nyama, meaning "burn the meat" in Zulu, has come to refer to a festive "bring-and-braai" gathering; Shisa nyama restaurants are often located next to butchers' shops so patrons can select their own meats and have them cooked to order over fiercely hot wood fires.
Chops, steak, chicken, kebabs and boerewors — a spicy farmer's sausage — are accompanied by maize porridges in many different forms including phuthu and stywe pap, krummelpap (crumbly porridge), and suurpap (soured pap).
Add a local beer, and there you have South Africa on a plate.
Where to taste it: Popular Shisa nyama-style eateries include Chaf Pozi, Orlando Towers, Corner Chris Hani Road and Nicholas Street, Soweto. Tel: +27 81 797 5756; and Mzoli's, Shop 3, NY115, Gugulethu, Cape Town. Tel: +27 21 638 1355
2. Piri piri chicken, Mozambique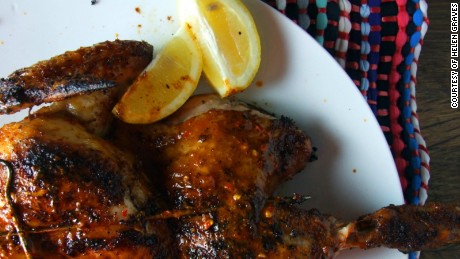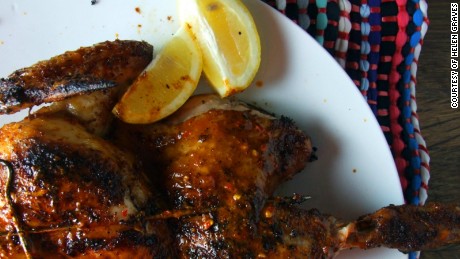 Mozambique's cuisine is a heady blend of African, Portuguese, oriental and Arab flavors — think fragrant spices, hot piri piri and creamy coconut sauces, with hints of cashews and peanuts.
Sizzling, spicy prawns and seafood are often a first choice for visitors to Maputo, but don't miss the iconic Mozambican dish Galinha à Zambeziana, a succulent feast of chicken cooked with lime, pepper, garlic, coconut milk and piri piri sauce.
It's generally known simply as grilled chicken piri piri by tourists, and is traditionally served with matapa, a dish of cassava leaves cooked in a peanut sauce.
Where to taste it: Head downtown to the aptly named Piri Piri, an unpretentious eatery with a charming atmosphere and an interesting crowd. Avenida 24 de Julho, Maputo
3. Jollof rice and egusi soup, Nigeria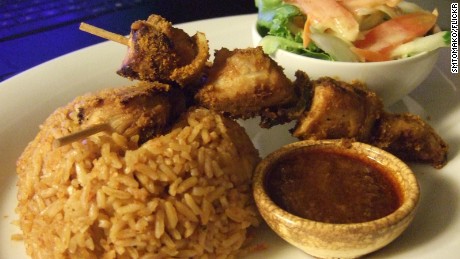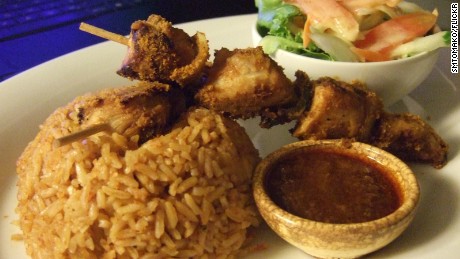 It's not easy pinning down a national favorite dish for Nigeria, because this is a vast country with many distinct regional cuisines.
But one dish you shouldn't leave Nigeria without eating is jollof rice, a great favorite all over West Africa, and one that is thought may be the origin of the Cajun dish jambalaya.
A simple, spicy one-pot dish comprising, at its most basic, rice, tomatoes, onions and pepper, it's often served at parties and other festive gatherings, along with other Nigerian favorites such as egusi soup (made with ground melon seeds and bitter leaf), fried plantains and pounded yam (iyan or fufu).
Other dishes to try in Nigeria include thick, spicy broths made with okra and flavored with chicken or meat, and suya, which are spicy Nigerian shish kebabs (similar to Ghana's chichinga) cooked over braziers by street vendors.
Where to taste it: For authentic jollof rice, egusi soup and other traditional dishes, locals recommend Yellow Chili, 27 Oju Olobun Close, off Bishop Oluwole Street, Lagos. Tel: +234 809 962 3614. For excellent suya, the place to go is University of Suya, Allen Avenue, Ikeja, Lagos.
4. Bunny chow, South Africa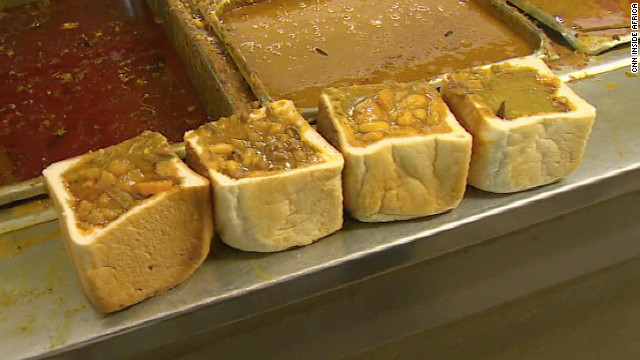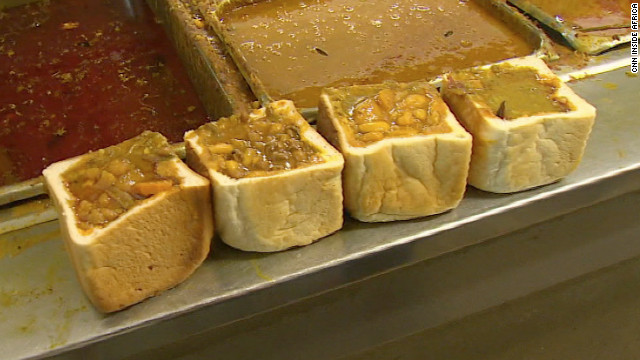 No one's quite sure how bunny chow came to be named, but what is certain is that this hollowed-out half- or quarter-loaf of white bread filled with a blistering-hot curry is one of South Africa's most treasured street foods.
The meat and vegetable curries that fill bunny chows were bought to South Africa by Indian indentured laborers who came to South Africa in the 19th century to work on the sugar-cane fields.
Available as takeaways in all major cities, but the best bunnies come from Durban.
Where to taste it: Durbanites agree that the finest bunnies are to be found at the Britannia Hotel, 1299 Umgeni Road, Durban. Tel: +27 31 303 2266; and Gounden's Restaurant, 39 Eaton Road, Umbilo, Durban. Tel: +27 31 205 5363
5. Kapenta with sadza, Zimbabwe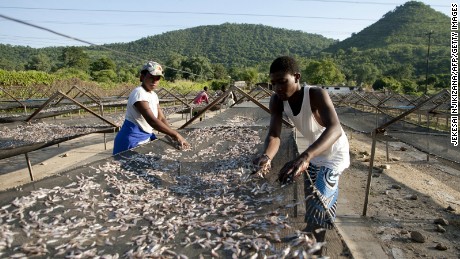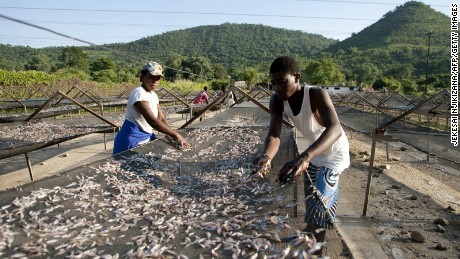 A heap of crisp-fried kapenta is the culinary highlight for many visitors to Zimbabwe.
Kapenta, comprising two species of small freshwater fish native to Lake Tanganyika, were introduced to Lake Kariba and now are a much-loved source of protein for lakeside populations of Zambia and Zimbabwe.
Like many African dishes, kapenta is often accompanied by a mountain of delicious maize porridge, known in Zimbabwe as sadza. Kapenta is available both dried and fresh, and is also stewed with tomatoes, onions and groundnut powder, and served with fresh greens.
Don't pick up a knife and fork to devour your kapenta: the traditional way to eat this dish is to scoop up the sadza with your hand and to dip it or roll it in the accompanying fish and relishes.
Another must-try dish when visiting Zimbabwe is fresh bream or tilapia from Lake Kariba, grilled or fried with plenty of lemon butter.
Where to taste it: You'll find kapenta sold as a street food in many places in Zimbabwe and Zambia, and also in more upscale restaurants such as The Boma, Victoria Falls Town, Victoria Falls. Tel: +263 13 43211 20. For fresh Kariba tilapia and bream, try La Fontaine Restaurant at Meikles Hotel, Jason Moyo Avenue, Harare. Tel: +263 4 251 705
6. Chambo with nsima, Malawi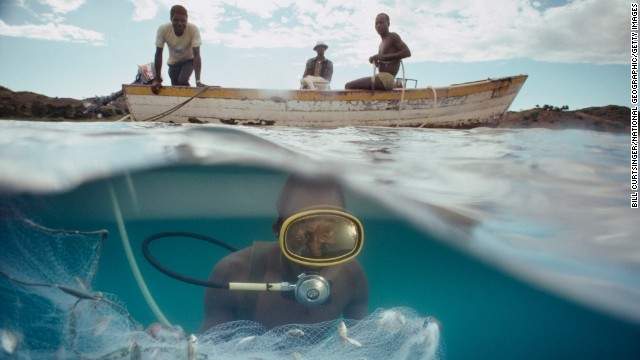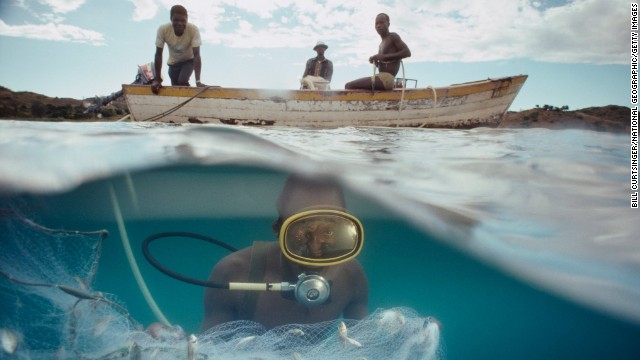 The eyes of Malawians away from home may well fill with tears when you say the word "chambo" to them — it's the most popular and best-known fish found in Lake Malawi, and a great national favorite.
It's served grilled along the lake shore, usually with nsima (a stiff porridge very similar to South Africa's pap and Zimbabwe's sadza) or with chips.
A plate of chambo is not complete without ndiwo, a delicious relish made of pumpkin or cassava leaves, tomatoes and groundnut powder. Both nsima and ndiwo are revered staple foods in neighboring Zambia, along with Ifisashi, a dish of greens in a peanut sauce.
7. Namibian venison, Namibia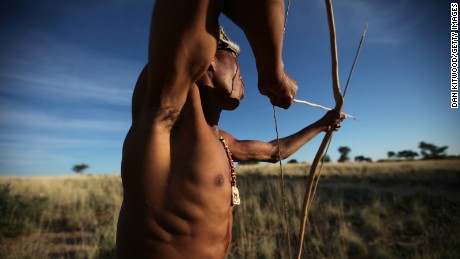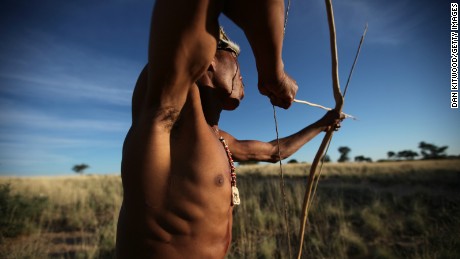 Good venison can be sampled all over Southern Africa, but Namibians will insist that the very best gemsbok, kudu, zebra, warthog, ostrich and springbok is to be found at restaurants and game lodges across their country.
Namibian cuisine shows strong German and South African influences, with traditional German delicacies such as sausages, cured meats, sauerkraut and Eisbein rubbing shoulders with South-African style potjiekos, biltong and braaivleis.
Try your venison with traditional staples oshifima (maize porridge) or mahangu (pearl millet) and, of course, a hearty tankard or two of fine Namibian beer.
Where to taste it: Tuck into traditional German and Namibian favorites at popular Windhoek institution Joe's Beer House, 160 Nelson Mandela Avenue, Windhoek. Tel: +264 61 232 457; or Swakopmund Brauhaus, The Arcade 22, Sam Nujoma Drive, Swakopmund. Tel: +264 64 402 214
8. Muamba de Galinha, Angola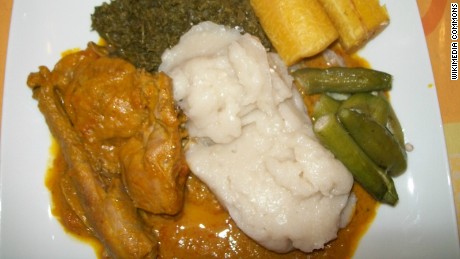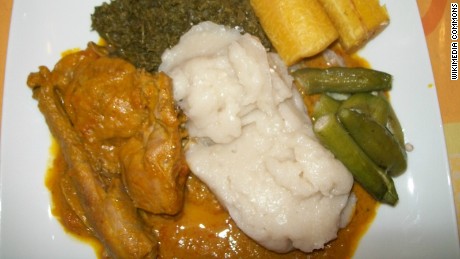 This dish, like the popular Caldeirada de Peixe (fish stew) reveals the strong influence of Portuguese cuisine on this former colony, and is considered one of Angola's national food treasures.
Also known as chicken muamba, this is a spicy, somewhat oily stew made with with palm oil or palm butter, garlic, chilis and okra. Variations of chicken muamba, such as poulet moambé, are to be found all over the Congo River region, where it's often served with cassava leaves and white rice.
Another variation, nyembwe chicken, is the national dish of Gabon, where it is made with palm or macadamia nuts. Being so rich and spicy, chicken muamba is a good accompaniment to central African starchy porridges considered bland by western palates: funge, fufu and ugali.
Caldeirade de Cabrito is another of Angola's favorite dishes; this goat or kid stew is cooked with potatoes, wine and tomatoes and often eaten to celebrate Independence Day on November 11.
Where to taste it: Visitors to Angola usually make a bee-line for the buzzing beach restaurants on Ilha de Luanda, a small island just off Luanda.
As with many Central African destinations, please check your country's travel advisories before you depart.
9. Cape breyani, South Africa
A treasured classic of Cape Malay cuisine, breyani is a fragrant dish comprising layers of marinated meat, rice, lentils and spices topped with crisp-fried onions and hard-boiled eggs.
This one-pot, slow-cooked dish, a favorite for feeding large crowds at special occasions and celebrations, was bought to the Cape from the East during the earliest days of the slave trade, along with other "Malay" dishes such as bredies, pickled fish, denningvleis and bobotie.
Where to taste it: Biesmiellah Restaurant, situated in the historic Malay Quarter. Corner Wale Street and Pentz Road, Bo-Kaap, Cape Town. Tel: +27 21 423 0850
10. Zanzibari biryanis and pilaus, Zanzibar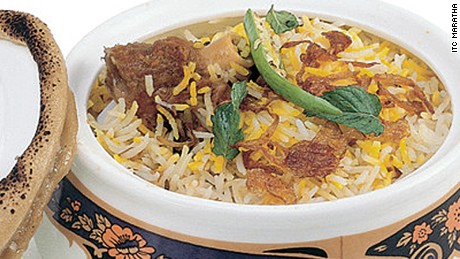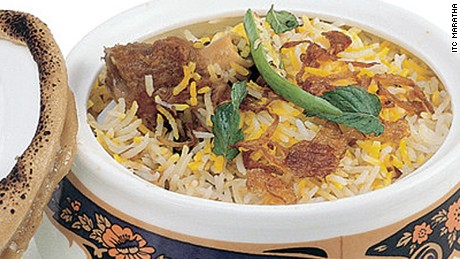 You can practically feel the warm breath of the trade winds in your face as you taste these great celebration dishes, both based on rice and the exotic array of spices synonymous with Zanzibar.
There are all sorts of variations on biryani, ranging from humble vegetable assemblages to more complex ones incorporating meat and seafood; pilau tends to be a one-pot dish generously spiced with cardamom, cumin and pepper.
Both are delicious accompanied by kachumbari, a fresh onion and tomato salad popular across East Africa. Another quintessential dish of Zanzibar is urojo, a yellowish broth bought from street vendors and made with many different ingredients including pieces of meat, chili, mango, ginger, tamarind and lime.
Where to taste it: For a taste of authentic Zanzibari cooking, try Forodhani Gardens (a street food market) in Stone Town, and for its excellent Swahili buffet,
Lukmaan Restaurant
, Mkunazini, Stone Town. Popular restaurants in Stone Town include Archipelago (Tel: +255 77 746 2311) and Monsoon.
11. Nyama na irio, Kenya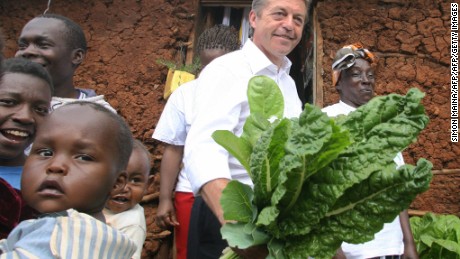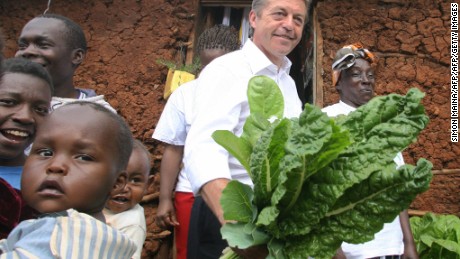 Ask any Kenyan about a favorite comfort food and chances are he or she will exclaim "Irio!" without hesitation.
This well-loved dish, originally a Kikuyu staple that has spread through Kenya, is made of mashed-up potatoes, peas, beans, corn and onion and often served with spiced roasted meat to make a delicious dish called nyama na irio.
Kenya is famous for its long-distance runners, and many a Kenyan will attribute their stamina to the health-giving effects of another treasured staple, sukuma wiki. This means "push for the week" in Swahili, indicating that this dish can be used to feed the family for a week.
Sukuma wiki is made with collard greens and/or kale cooked with onions and spices to make a piquant relish for ugali (maize porridge).
Where to taste it: Ranalo Foods in Kimathi Street, Nairobi, is where locals go to feast on irio and other traditional dishes. For a mighty feast of exotic roasted meats, visit the world-famous Carnivore Restaurant, Langata Road, Near Wilson Airport, Nairobi. Tel: +254 20 600 5933
12. Koshari, Egypt
If you want a taste of what ordinary Egyptian families eat at home, you can't go wrong with koshari (variously spelled koushari and koshary), a nourishing vegetarian dish of rice, lentils, macaroni, garlic and chickpeas, bought together by a spicy tomato sauce and topped off with fried onion.
A good koshari can send an Egyptian into raptures, and it's also hugely popular as a rib-sticking street food and take-away.
Another beloved classic of home cooking is mahshi, or vegetables such as zucchini, peppers, tomatoes and vine leaves stuffed with spiced rice.
Where to taste it: For koshari and other traditional Egyptian foods, locals unhesitatingly recommend Koshari al-Tahrir, Sharia Abd el-Khalik Sarwat, Cairo. For mahshi, try the grill restaurant Hosny, 30 Saffar Pasha St., Bahari, Alexandria. Tel: +20 3 481 2350
13. Ful medames, Egypt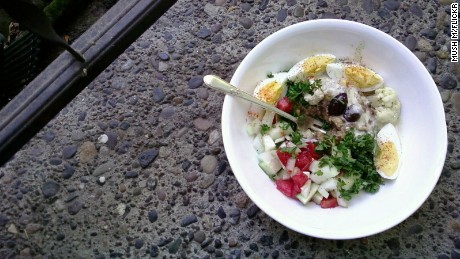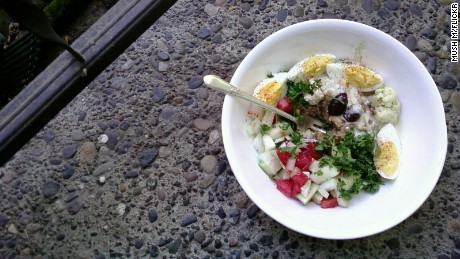 According to Egyptian-born cookery writer Claudia Roden, this dish is pre-Ottoman and pre-Islamic, and probably as old as the Pharoahs.
In her classic work "A Book of Middle Eastern Food," Roden quotes an Arab saying: "Beans have satisfied even the Pharoahs."
They're still satisfying Egyptians today. Ful Medames is one of the country's national dishes, comprising fava beans simmered with spices and olive oil. The dried beans are often cooked overnight and served for breakfast in the morning with eggs and pita bread.
It's ideal for a filling breakfast if you're traveling on a tight budget and need to fill up with sustaining food to last you through the day.
Where to taste it: At street stalls and restaurants all over Egypt, with a special recommendation for Mohamed Ahmed Restaurant, 17 Shokour St., Off Saad Zaghloul Street, Alexandria. Tel: +20 3 487 3576
14. Potjiekos and stew, South Africa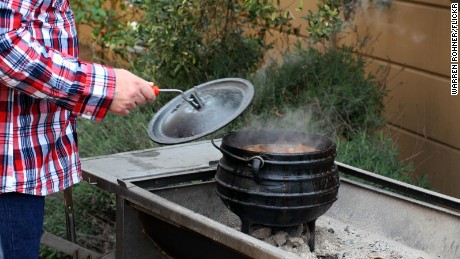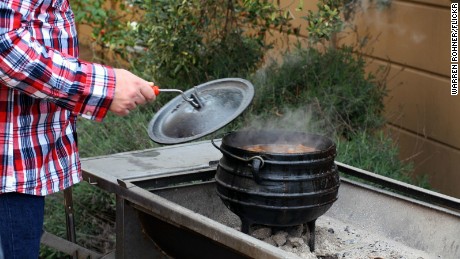 What constitutes an excellent potjie is a matter of heated debate among fans, who have all the time in the world to argue the merits of their version during the several hours it takes for the food to cook.
Potjiekos ("pot food") is an Afrikaans term for food cooked in layers in a traditional three-legged cast-iron pot, but in essence it's a stew, not much different to the slow-simmered stews of beef, chicken and mutton and that are popular across Southern African countries.
If you're adventurous, try a curry made of a sheep's heads (known as "smileys" for the baleful grins the heads adopt after they shrink in the heat) or a stew of chicken feet (called "runaways" or "walkie-talkies").
Stews are traditionally served with pap (see above) and other staples such as umngqusho (samp and beans), morogo (wild greens), dumplings (amadombolo) and steamed bread (ujeqe) or pot-baked bread (potbrood).
Where to taste it: For tripe stew and other traditional favorites, try U.S. film star Danny Glover's favorite restaurant Gramadoelas, Corner and Margaret Mnsingana, Newtown, Johannesburg. Tel: +27 11 838 6729; or Roots Restaurant, Makhetha Shopping Centre, Corner Mphuti and Dimakatso streets, Central Western Jabavu, Soweto. Tel: +27 72 536 8777
15. Pastilla au pigeon/b'stilla, Morocco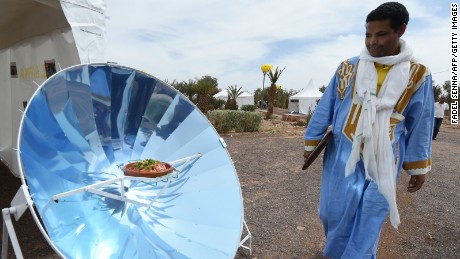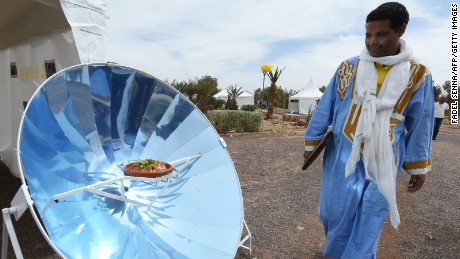 Moroccan tagines and couscous dishes have earned their glory on the world's culinary stage in recent decades, but this is one dish you'll not find in an average cookbook.
A complex and many-faceted feast dish, pastilla au pigeou (also known as b'stilla) is sweet and savory; substantial and delicate.
It's a pie comprising shredded cooked squab (or, more often, chicken, when pigeon is hard to find) thickened with egg sauce and interspersed with paper-thin pastry and layers of nutty, spicy filling.
No grand celebration in Morocco would be considered complete without b'stilla, and it is usually reserved for feasts because it's so labor intensive to make.
source:http://edition.cnn.com/travel/article/africa-food-dishes/index.html